Terms of use for videohive-authors
If you create templates for sale on videohive.net, then our Motion Bro presets will help you to quickly solve the problem of transitions between scenes, and create easy-to-customize, modular template.
The rules of Videohive.net do not contradict such cooperation of different authors. Read more in FAQ on Envato.
Terms are simple:
One Standard License = one template-project
One Standard License + our banner = unlimited number of templates
One Extended License = unlimited number of templates
Important requirement: having finished work on the template, please, remove all unused presets, from your After Effects project. It's easy to do this by clicking on the [Clean Project] button on the Motion Bro toolbar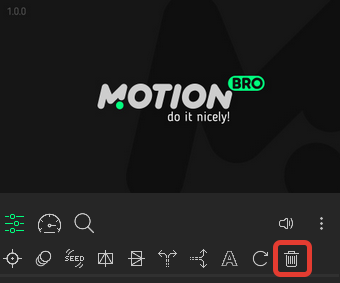 To use these presets under the standard license in unlimited number of After Effects templates, you must place this banner in the item description:
And finally - to confirm your purchase, you can leave 5 star rating for this product :)


Use to sell their After Effects projects on other video stock websites
For use on video stocks websites, where it is not possible to specify a banner in the description of item, (for example Motionarray.com), you necessary to buy presets an extended license.